Generate leads and sales—earning the greatest return on your ad spend—with effective PPC Management.
Pay-per-click (PPC) advertising, or paid search advertising, is an extremely effective means of driving highly targeted traffic to your website, producing quality leads and sales. Unlike organic search, paid search gives you the ability to pay for top position on search engine results pages (SERPs) such as Google or Bing. With a comprehensive strategy and effective PPC management, your ads can reach your desired audiences at any point in their buying journey. From discovery of your product or service, to converting high-intent consumers into leads and sales, paid search delivers.
Learn how to Thrive in the Digital Advertising World Today!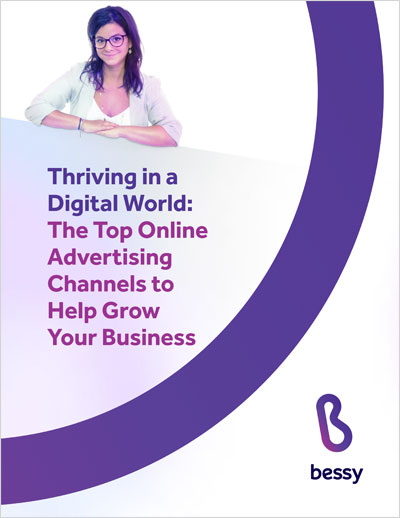 Looking for ways to grow your website traffic, generate leads, and drive online sales? Get my guide to the top online advertising channels to grow your business now.
Download Now!
My PPC Management services effectively optimize your new and existing paid search campaigns.
My detailed approach to developing smart, results-driven PPC and Google AdWords campaigns begins with a comprehensive evaluation of your target market or an audit of your current PPC campaigns. From here, I offer:
Competitor analysis
Comprehensive keyword research
PPC and AdWords campaign management strategies
Ad content creation
A/B testing & conversion rate optimization (CRO)
Landing page optimization strategies
Ad optimizations
Conversion tracking
Bessy is a very smart, data-driven marketer who is always full of intelligent questions, constructive comments, and regularly challenges the development of our product. Look forward to enjoying a continued relationship.
Thierry Bazay
Head of Industry
Media Platforms at Google
The benefits associated with effective PPC and Google AdWords campaign management are far-reaching, and include:
Driving highly targeted and qualified traffic to your website
Maximizing your lead generation and sale conversions
Minimizing your advertising cost per conversion
Outperforming the competition in your PPC ad space
In addition, I perform continual conversion rate optimization throughout the duration of your campaign.
Start Maximizing Your PPC and AdWords Efforts With Campaign Management Services Today!
With over 15 years of experience managing online advertising campaigns, I can help you make the most of your Google AdWords campaign budgets. When you download your FREE Executive's Guide to Google AdWords Success, you'll learn how the right strategy can ensure the greatest returns on your advertising spending. Get your copy today!